DAY  1 – Friday 28th July – 8am – 3pm
Morning – Arrival in Trinidad, meet and greet and transfer to hotel.
Evening – Grand Opening of the Lidj Yasu Omowale Village
DAY 2 – Saturday 29th July 9am – 2pm
Morning – Nelson Island/Gasparee Caves
Evening – Pan Night at the Lidj Yasu Omowale Emancipation Village
Today we travel west to the old American Naval base in Chaguaramas. Unknown to most, the US had one of its largest overseas bases in Trinidad and Tobago during World War II. From here a short boat ride takes us to Nelson Island. This little islet was the immigration staging ground for the new Indian arrivals for the sugar and cocoa plantations of the British plantocracy. Screening was also done for medical conditions and communicable diseases. Those found to be in poor health were transferred to the neighboring island Rock. When carriers of contagious diseases were housed on Rock a yellow flag was hoisted and kept flying until possibility of transmission was over.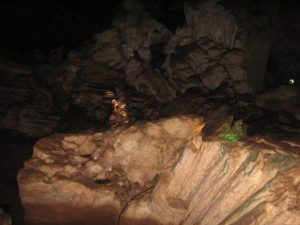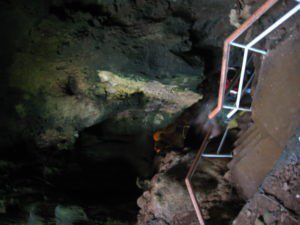 We then make our way to Gaspar Grande Island where we make a little trek to the Gasparee Caves. We'll take a rest at the visitor's center to have a picnic lunch before descending into the caves.
We return to the hotel for some rest before departing for Pan Night.
135US per person and includes:
Transport
Entrance fees,
Boat fees
Lunch, cooler with drinks,
Tour guide fees and round-trip transfers to emancipation evening event.
DAY 3 – Sunday 30th July – Day 4 9am – 4pm 
Morning – Indo Caribbean Experience
Evening – Pan African Festival
Today we travel east to Tacarigua for a visit to the St. Mary's Children's Home, formerly called the 'Coolie Orphanage.' It was opened on June 02, 1857 to house the children of indentured Labourers left orphaned by the deaths of their parents with its first residents being 9 orphaned children. We then make a lunch stop with a typical Indian family to experience the true life in T&T. Christopher Columbus sailed west in search of the East Indies, discovering that he had made a wonderful error.
You can chart a course south and encounter a fabulous Indian cultural experience. See the architecture of the Temples, and Mosques. 'Trindians' while keeping ties with the motherland, offer a cultural package not seen elsewhere. The highlight of today's tour is a visit with Mr. Jokhan at the Indian Caribbean Museum who will offer the most in-depth information complete with original artifacts of the early Indian settlers to Trinidad. On our way to Port of Spain, we make a stop at Tandoori Hut, an authentic Indian restaurant in the Grand Bazaar mall for lunch.
Temple in the Sea
$85US per person and includes:
Transport,
Lunch, cooler with drinks
Tour guide fees and roundtrip transfers to emancipation evening event.
Day 4 – Monday 31st July – 9am – 4pm 
Morning – African History Tour  
Evening –  Family Day/Youth Pan/Youth Concert
Briefing at hotel. On this day we tour the city of Port of Spain. This tour will give highlights of the new city with its modern infrastructure. We'll hear how Trinis boast of having everything that anyone else in the world has and see the reality in our Twin Towers, Leaning Tower (POS Lighthouse) and so much more.
Stokley Carmichael's House -Belmont also boasts of the birth home of Stokley Carmichael (Kwame Ture), the first Prime Minister of the Black Panther and co instigator of the Black Power Movements still stands.  Through his work, we saw the opening up of frontline jobs in the US and various parts of the world to Indians, Africans and other people of non Caucasoid origin.  Additionally, we would also see the home of the BP Renegades Steel Orchestra whose main arrangers at one time were the father son duo of Jit and Amrit Samaroo. On our way west of the city, we'll stop in honour of the ancestors at the old slave burial ground now called Nelson Mandela Park and hear why there was a clamouring for a name change of the area. We then make our way to Fort George to see the handy work of captured Ashanti prince, Kofi Nti, son of King Kofi Calcalli, and view his handy work, the signal station which stills stands as proud as when it first opened in 1883 as a masterpiece of the colonial times. Lunch will be served on location with the panoramic view that includes the central range to the southeast to the birth place of Calypso, the Diego Martin valley to the northwest.
We travel to the Santa Cruz valley where we make a short stop at the studio of one of our top local wood sculptors, Anthony 'Chinman' Tronchin.
Our next stop is Maraval where the old French estates were set up under the articles of the 1777 Cedular treaty. With this arrangement, white planters coming from the troubled French territories were given large parcels of arable lands while their coloured counterparts were given half that amount and on the rugged and cavernous mountainsides.  Here we transfer to 4×4 Toyotas, the main mode of public transport in the area, to make our ascent to our lady of Guadeloupe RC church where we would get a history of the area before having a snack with members of the community (still mostly Patoir speaking).
We then travel to the Maroon cave which offered fleeting respite and sanctuary to those who could escape the valley and possessed the strength to make the climb. NB. Tour guides will share information on Afro contributors and Pan Africanists such as CLR James and George Padmore, and Dr. Eric Williams and other African contributors who were all born in Trinidad and Tobago.
Maracas Bay        
We then venture along the mountainous, picturesque North Coast Road with some of the most beautiful coastal vistas in the world. We continue to Maracas Bay for a bit of sea, sun and sand and lunch which will be served in the form of our world renowned Bake and Shark, credited as the best fish sandwich ever eaten by food connoisseur Andrew Zimmerman of the Travel Channel's Bizarre Foods. We then return to the city for a well-deserved rest and preparation for our evening activity.
95US per person and includes:
Transport, 4X4 tour, all meals, cooler with drinks,
Tour guide fees and round-trip transfers to emancipation evening event.
Day 5 – Tuesday 1st August  
Emancipation Day – Re-enactment of the Proclamation of Emancipation Freedom Morning Come, Emancipation day Kambule (Street Procession) and performances all day at the Lidj Yasu Omowale Village.
Day 6 – Tuesday 2nd August  6am – 7pm
All Day – Depart for the twin island Tobago. Activities of the Tobago Heritage Festival/Visit to the Les Coteaux Anglican Church and Village & Gang Gang Sarah Burial Tomb.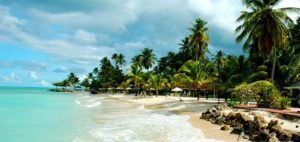 An early morning flight takes us to the serene sister isle of Tobago to experience the remaining activities of the Tobago Heritage Festival. We make visits to The burial tomb of Gang Gang Sarah and Les Coteaux Village. We would also visit the Mystery Tomb and hear the story of Betty Stevens. Too proud to be a wench, she used wisdom and cunning to preserve the sanctity of her African femininity. We then stop for a local lunch of exotic Tobago food at the Pigeon Point Beach Facility.
Les Coteaux Anglican Church and Village
Les Coteaux, is a name synonymous with folk tales and superstition in the island of Tobago. This village holds much mystery and has found itself as a permanent fixture in the annual Tobago Heritage Festival. The village's mystery and its rich history is revealed in Folk Tales and Superstitions one of the must see events on the Heritage Festival calendar. Tales of soucouyants (blood suckers who remove their skin and fly through the sky as a ball of fire), witches and douens (the spirit of children who die before they are christened; identified by their backwards turned feet) are all part of the culture of the village.
Gang Gang Sarah Burial Tomb
The legend of Gang Gang Sara, the African witch of Golden Lane, has its origins in the latter half of the 18th century. On a stormy night she was blown from her home in Africa across the sea to Tobago and landed quite safely at the village of Les Coteaux. From there she journeyed to Golden Lane in search of her family who had long ago been transported there. She lived to a great age and is remembered for her wisdom and kindness. She became the loving wife of Tom, whom legend says she had known as a child in her native Africa. After her Tom had died, wishing to return to her native land, she climbed a great silk cotton tree and tried to fly, not knowing that she had lost the art of flight as a result of having eaten salt. To this day the names of Tom and Sara can be seen inscribed upon the head stones of their graves where they have lain side by side for close upon two hundred years.
We later board a glass bottomed boat to ride to the Buccoo Reef, Nylon Pool and the Coral Gardens. Here you'll be provided with snorkels and foot wear to discover yet another of our treasures. These fertile Caribbean waters provide a diverse array of fish and marine life especially for your viewing.
 $195US per person and includes:
Inter-island airfare
Airport transfers
Transport in Tobago
Lunch, cooler with drinks
Tour guide fees
Wednesday 3rd August – Day 7
Depart Trinidad and Tobago
For booking tours contact:
Destination TnT

Tel: 868-222-4161
Please note: Prices quoted does not include costs for Emancipation Events as listed.